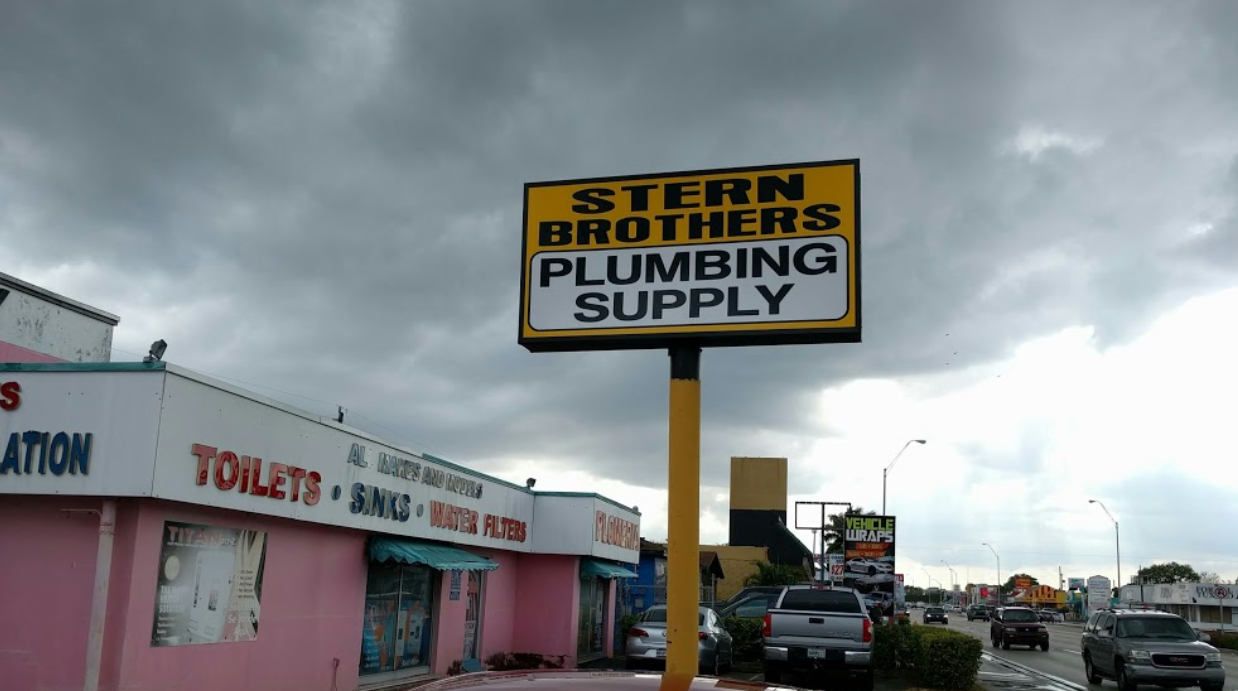 Welcome to Stern Brothers Plumbing
Stern Brothers Plumbing Supply located in Miami and serving Coral Gables, Kendall, South Miami, and Pinecrest. Established in 1958 by Leonard Stern, Stern Brothers has offered customers in Miami and the surrounding areas with a courteous, professional plumbing staff. We are a licensed and insured company specializing replacing all types of tub and shower faucet stems.
Compare our excellent assortment of replacement parts such as kitchen pre-rinsers and glass fillers and faucets and drains. We also stock Commercial Grade Fixtures and Parts, Water Closets and Urinal Flushometers, Public Bathroom Self-Closing Valves, Handicap Water Closets and Grab Bars, Lavatory Guard Wraps, And all their repair parts…
Contact Details
If you have any questions feel free to call us or use the contact form. We will reply to your message as soon as possible.
8920 SW 40th St, Miami, FL 33165